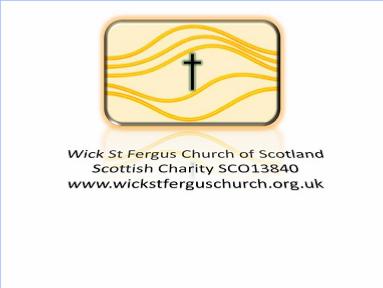 Coronavirus Special Information

Services
While the current govenment restrictions last a short Sunday service will be available to those who wish to attend virtually via the Revd John Nugent's Facebook Page. This will be live at 11.30am every Sunday but it will continue to be available at any time by visiting his page. If you have problems accesssing this service please let us know and we will try to help.
Other means of reaching our community with services is being explored.

Funeral Arrangments
Revd John Nugent will continue conducting funeral services during this crisis. They must remain within the government imposed restrictions ie gatherings of no more than two people currently and undertakers will require to comply with the same restrictions.
Accordingly graveside services are all that can be arranged meantime.
Please contact the minister, Revd Nugent to discuss and for information about the current position. Tel 07511503946